This kladdkaka, also known as Swedish sticky cake, gets a healthy makeover in this grain-free, gluten-free, dairy-free and 100% whole grain version!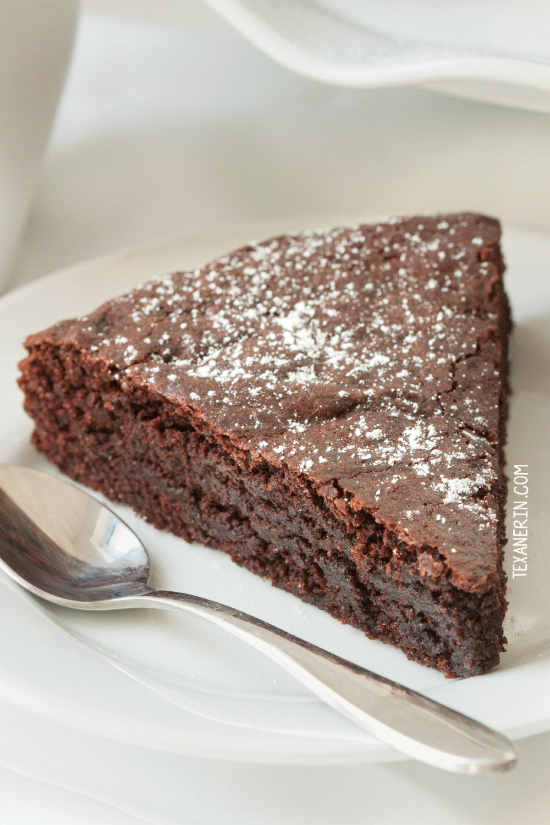 This kladdkaka is one of my favorites. Just like
kanelbullar
, you can find it in just about every other cafe in Sweden. It's really popular and for a good reason. It's kind of like a cross between a brownie and a cake and should, unlike my overbaked kladdkaka pictured, be super gooey!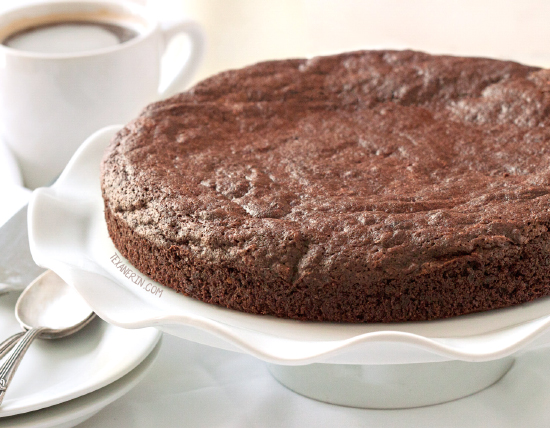 Kladdkaka is traditionally made with all-purpose flour and butter but by using buckwheat and coconut oil, it was super easy to make grain-free, gluten-free, and dairy-free. And I swear – it's just as good and you can't tell any difference! If you don't have buckwheat, whole wheat flour works just as well for a non-gluten-free version. I'm pretty sure whole spelt would also work well. If anything, it'd just be even gooier!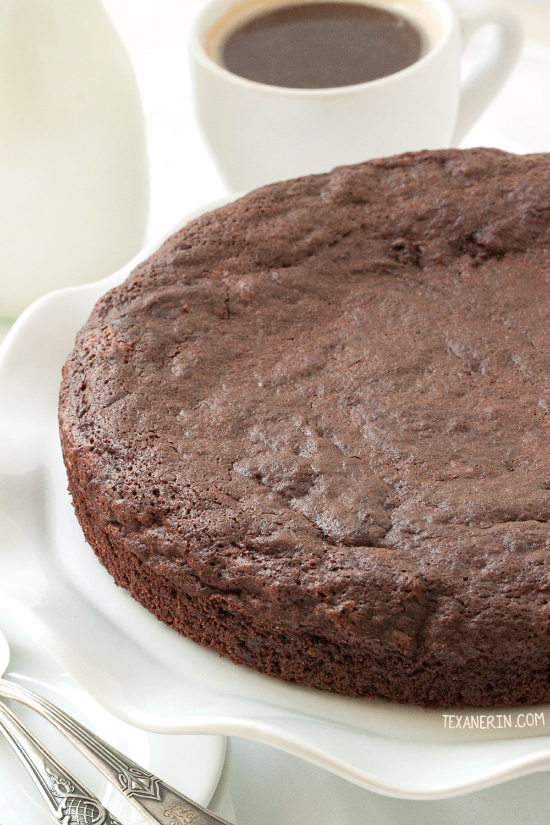 This is one ridiculously easy cake to make and the only way you can really mess it up is if you overbake it. I wasn't paying enough attention when I baked the one pictured and instead of setting the timer for 14 minutes, I set it for 20. People still inhaled it, but it should look a lot moister and gooier. I didn't really even process that internally until I was editing the pictures and had a close look at the texture. Put a chocolate cake in front of me and all thinking goes out the door, it seems. ;)
Gluten Free Kladdkaka Recipe
Ingredients
1 cup buckwheat flour, plus 2 tablespoons (141 grams), or 1 cup whole wheat flour (125 grams) for a non-gluten free version
1/2 cup dutch processed cocoa, sifted if lumpy (58 grams)
2 teaspoons baking powder
1/4 teaspoon salt
2 large eggs, room temperature
1 cup granulated sugar, raw sugar or coconut sugar (200 grams)
1/4 cup unsalted butter, or coconut oil, melted and cooled slightly (use coconut oil for a dairy free version) (113 grams)
1 teaspoon pure vanilla extract


Directions
Preheat the oven to 350°F.
Grease an 8-inch round cake pan and line the bottom with parchment paper.
In a medium mixing bowl, mix together the flour, cocoa powder, baking powder, and salt. Set aside.
In a large mixing bowl, mix together the eggs and sugar until well combined. Stir in the butter or coconut oil and vanilla. Add the dry mixture to the wet and stir just until combined.
Pour the batter in the prepared pan and bake for 14 to 20 minutes, or until a toothpick inserted in the edge of the cake comes out clean. (A toothpick inserted in the middle will come out wet.) The edges should be crisp and the middle still moist and sticky.
Let the cake cool for 10 minutes in the pan, and then run a paring knife around the edge of the pan. Invert the cake onto a serving plate and remove the parchment paper.
Serve warm, room temperature, or cold.
Store in an airtight container for up to 2 days or refrigerate for 5 days.
If you're wondering how this cake can be grain-free and whole grain, please read
the buckwheat section
on my Ingredients page. :)
Make sure you guys only have this as a 'sometimes' food! It may be healthier than other cakes and such, but it still should be eaten in moderation if you want to keep the weight off. Comment below in the comments section what you guys think! If you'd try out the recipe and if you enjoyed it!! As always have a fantastic day and I'll talk to you guys again soon.
Source
http://www.texanerin.com/2015/05/healthier-kladdkaka-gluten-free-dairy-free.html